Regardless of whether you're currently in the market for a new house in Toronto, browsing Toronto luxury homes for sale can capture your attention for hours on end. These high-end properties in Toronto possess stunning views, palatial scales, magnificent finishes and astonishing amenities.
They are so awe-inspiring, in fact, that it can be difficult to imagine what it would be like to live in them.
However, the word luxury has become overplayed in recent years. Listing descriptions for houses in Toronto may boast of luxury features, but upon closer examination, home buyers often find these houses lack the true opulence one would expect from a luxury home.
So, what is it that actually makes a Toronto home high-end?
What Is A Toronto Luxury Home?
A Toronto luxury home is one that is valued within the top 10% of properties on the market. Toronto luxury homes tend to be considerable in size, located in optimal neighbourhoods, constructed and finished with high-end materials and designed with uncommon architectural details and exceptional amenities.
While the features of these homes are highly coveted, they tend to be more atypical within the market, enhancing their extravagant feel.
What Makes A Toronto Home High-End?
Toronto luxury homes are high-end constructions. To be considered high-end, these homes typically possess seven distinct qualities revolving around their location, price, size, materials, design, amenities and prestigious history.
Let's take a deeper look at each of these qualities and see how they're realized in luxury homes for sale.
1. Prime Location
Location is one of the largest determinants of property value, and high-end Toronto luxury homes are built in the most enviable of all locations. Prime locations in Toronto include: The Bridle Path, Lawrence Park, Forest Hill, Rosedale, Lytton Park, Hoggs Hollow, Summerhill, York Mills, The Annex, Moore Park, The Beach, Leaside, Bedford Park, Davisville, and Chaplin Estates.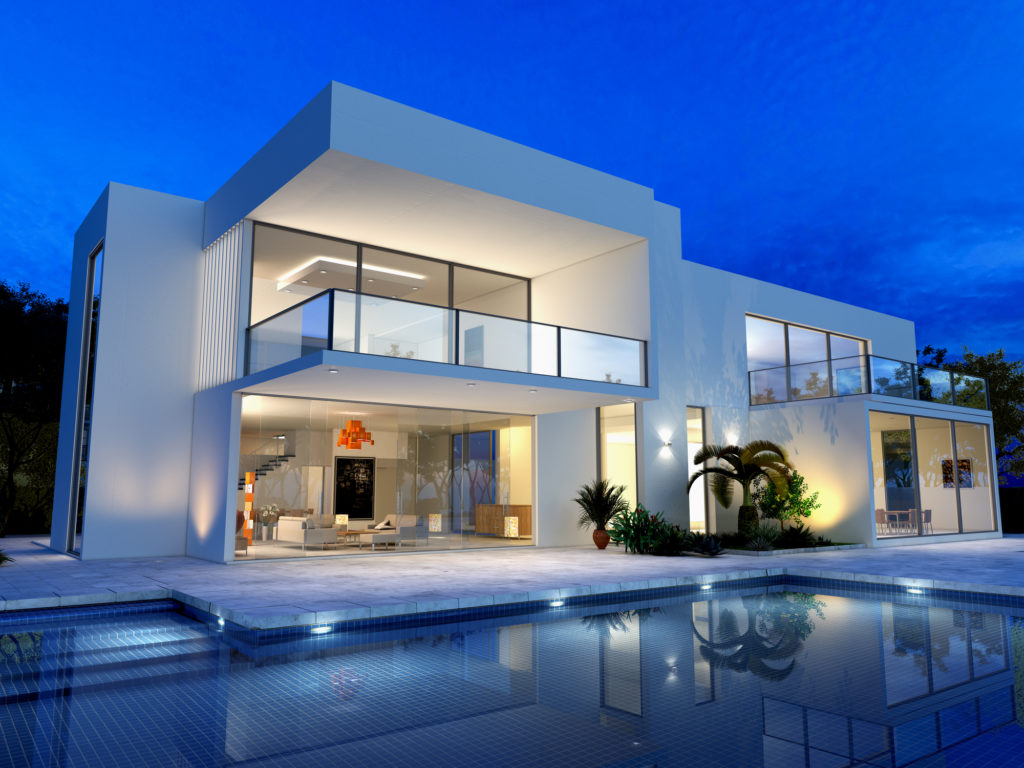 2. Higher Price
There are certain counties, cities and even neighbourhoods that are more coveted, and thus more expensive, than others. While high-end luxury homes are often found in these more-desirable areas, they tend to be priced even higher than the majority of properties within the same area.
Depending on the property values, buyers looking to snag a luxury property in Toronto can pay anywhere from $4 million dollars to over $30 million.
3. Greater Square Footage
When it comes to Toronto high-end homes, size matters a great deal. The greater the square footage, the more luxurious these homes are considered.
In some cases, greater square footage translates into a larger number of rooms – be them additional bedrooms, staff quarters or areas dedicated to specialized amenities. In other cases, this additional space makes for larger, open areas and colossal master suites.
4. Premium Materials
For Toronto high-end homes, quality is just as important as quantity. If the entire property is not constructed and finished with premium materials, it doesn't matter how many rooms it has.
Luxury homes use only the finest – think wooden herringbone floors, Italian marble countertops, decorative granite mantlepieces and top-of-the-line stainless steel appliances.
And details from a combination of different architectural styles, like Elizabethan, Jacobean and Georgian, were included to give the impression that the home had been passed down from generation to generation through the English Renaissance.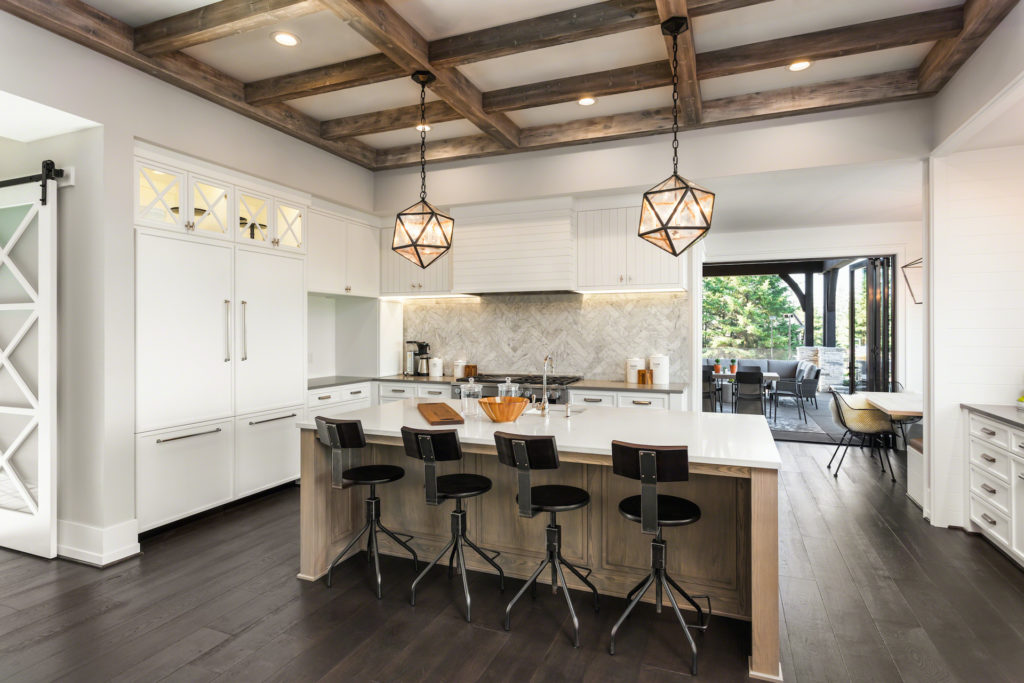 5. Unique Designs
Toronto homes that appear distinctive are held in higher esteem than the cookie-cutter houses of many Toronto developments. Therefore, Toronto high-end homes come in all shapes and styles, for grandeur means something different to each person.
Often, it's the unique designs of the home – based on the singular priorities of the homeowner for whom it was built – which furnish the property with the luxury label.
6. Decadent Amenities
Toronto luxury homes blur the lines between private and public life, offering residents a slew of decadent amenities that most Torontonians would be hard-pressed to find. The features of these Toronto high-end homes provide comforts and pleasure that range from classic conveniences – like swimming pools and tennis courts – to more outrageous attractions – like indoor rock-climbing walls and shooting ranges. If you can dream it, it's likely that there's a luxury home out there that already possesses it.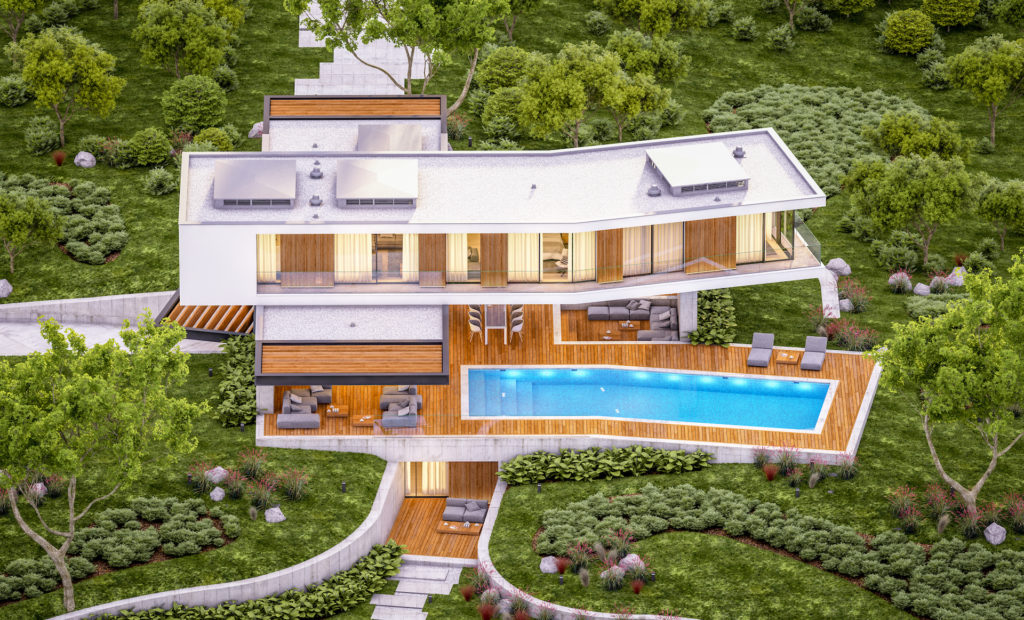 7. Prestige
The prestigiousness of a Toronto home's history can also cause it to be considered a luxury property. Whether designed in a historical style, built by a well-respected starchitect or formerly lived in by a celebrity, Toronto homes that have prominent stories to tell tend to be viewed as more high-end. However, it's challenging to put a price on prestige. Just because a Toronto home is renowned doesn't mean there are necessarily buyers who will be willing to pay more for it.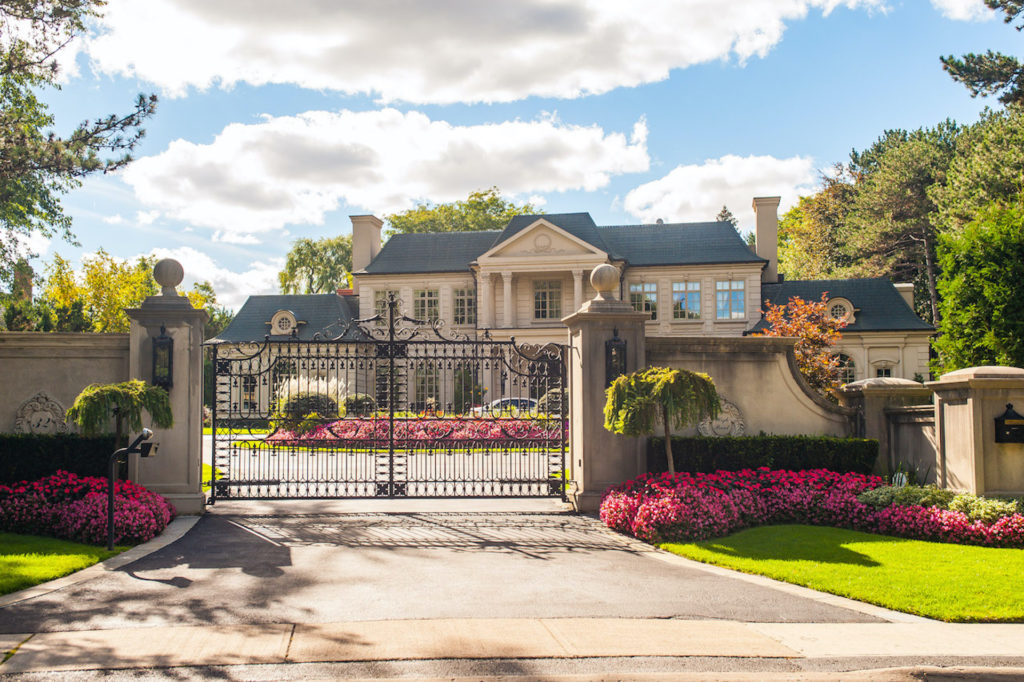 The Bottom Line
While Toronto luxury homes are located in drool-worthy neighbourhoods, designed with the highest quality materials and include the most outrageous amenities, they're ultimately only worth what buyers are willing to pay for them. High-end Toronto properties tend to linger on the market longer than average-priced homes because their prestige and lavish features are incomparable and thus make valuation challenging.
Regardless of how well they are priced, these houses don't come cheap. If you're dying to call a Toronto luxury property home, you must take a strong look at your finances. To find out more about financing one of these architectural gems, contact me to refer you to my mortgage broker.
If you want to buy or sell a luxury home in Toronto, contact Casey Ragan at 416-486-5588 or by email at 

[email protected]
Casey Ragan
"Toronto's Luxury Real Estate Authority"