Sprawling houses with tennis courts and indoor pools, among other ostentatious features, once constituted the benchmark for luxury properties. Not any longer.
High-net-worth home seekers are now flocking to smaller, more manageable square footage and modern amenities focused on wellness and technology.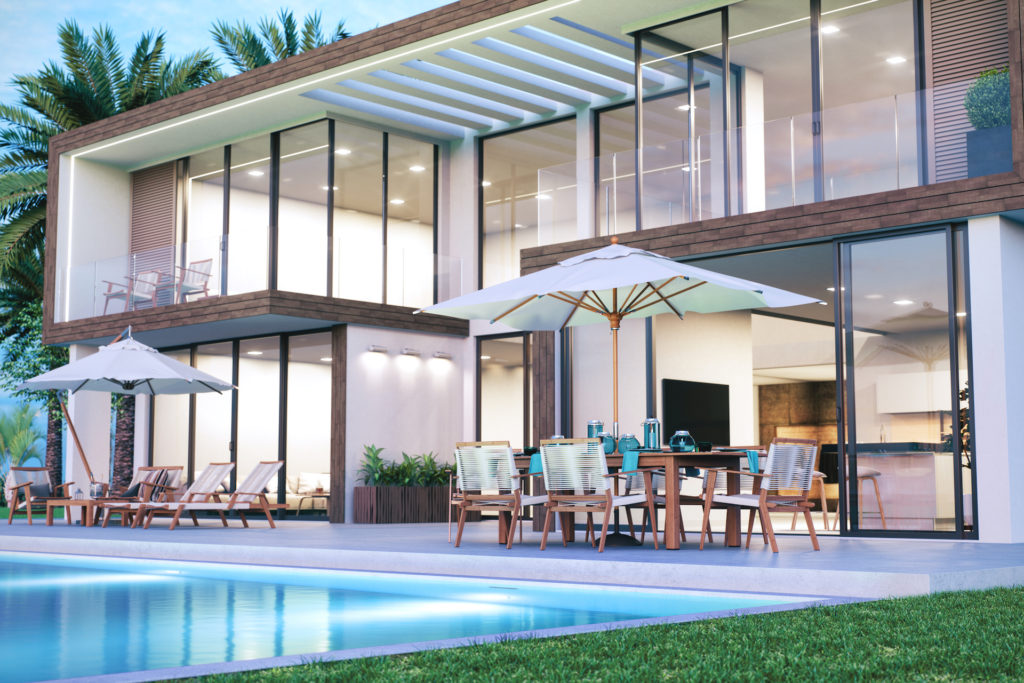 These are the property types and features that the affluent seek.
Modern and move-in ready homes 
Wealthy home shoppers prefer modern residences – both in a design sense but also in construction age.
While some may not shy away from gut renovations of older or historic properties, buyers tend to favour new builds with open-concept floor plans that support contemporary interiors.
Luxury buyers want flowing layouts with easy, informal transitions, but new construction homes have risen in popularity over the past year.  Buyers are into the finishes and features in the home that gives it a wow factor.
But beyond the newness of a residence, wealthy shoppers want turnkey arrangements, which can offer more value in a deal by eliminating the need to move or purchase furniture.
Luxury home shoppers are willing to pay for brand new or newly renovated, and they will even give up a view if you have a new home requiring no work.
Home automation 
Home automation ranked as luxury home shoppers' top, most desirable feature.
A fully renovated turnkey home should have smart-home technology that is voice activated and precisely integrated.
For luxury home buyers, though, smart technology transcends voice-enabled devices to denote such features as smart security systems, electric car docking stations and energy-producing roofs.
The evolution of smart home tech has gone from convenience-focused applications to experience-focused integration of all components for daily living and energy efficiency.
Spaces to support a lifestyle  
While outdoor living spaces – that foster a seamless indoor/outdoor living – appear to maintain their sustained appeal with luxury home shoppers, other features are on the rise, seemingly elevated by well-off millennials.
For instance, au pair suites are in demand by young, affluent families who rely on live-in nannies to help care for kids. At the same time, flexible spaces that can seamlessly shift their purpose appeal to millennial buyers, who may work from home several days a week or run their own businesses.
Wellness amenities 
While traditional features such as spas and gyms may promote well-being, luxury home shoppers want more in the form of amenities that emphasize holistic health as well as environmental stewardship.
Think energy efficiency, air and water flow and lighting quality as wellness considerations that underline the design and function.
Other amenities that luxury buyers seek centre on providing services and designated spaces for children and pets.
If you want to buy or sell a luxury home in Toronto, contact Casey Ragan at 416-486-5588 or by email at 

[email protected]
Casey Ragan
"Toronto's Luxury Real Estate Authority"