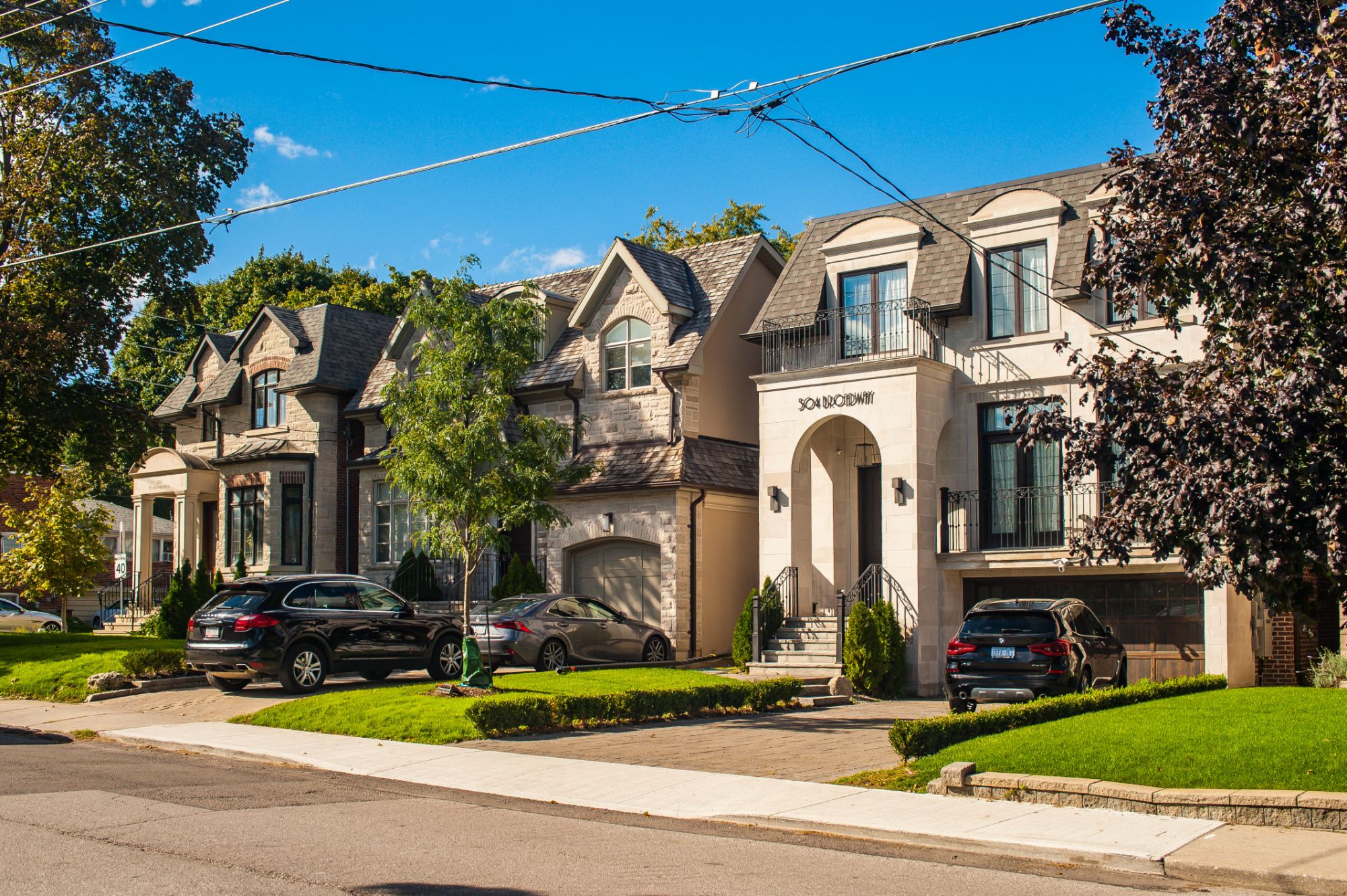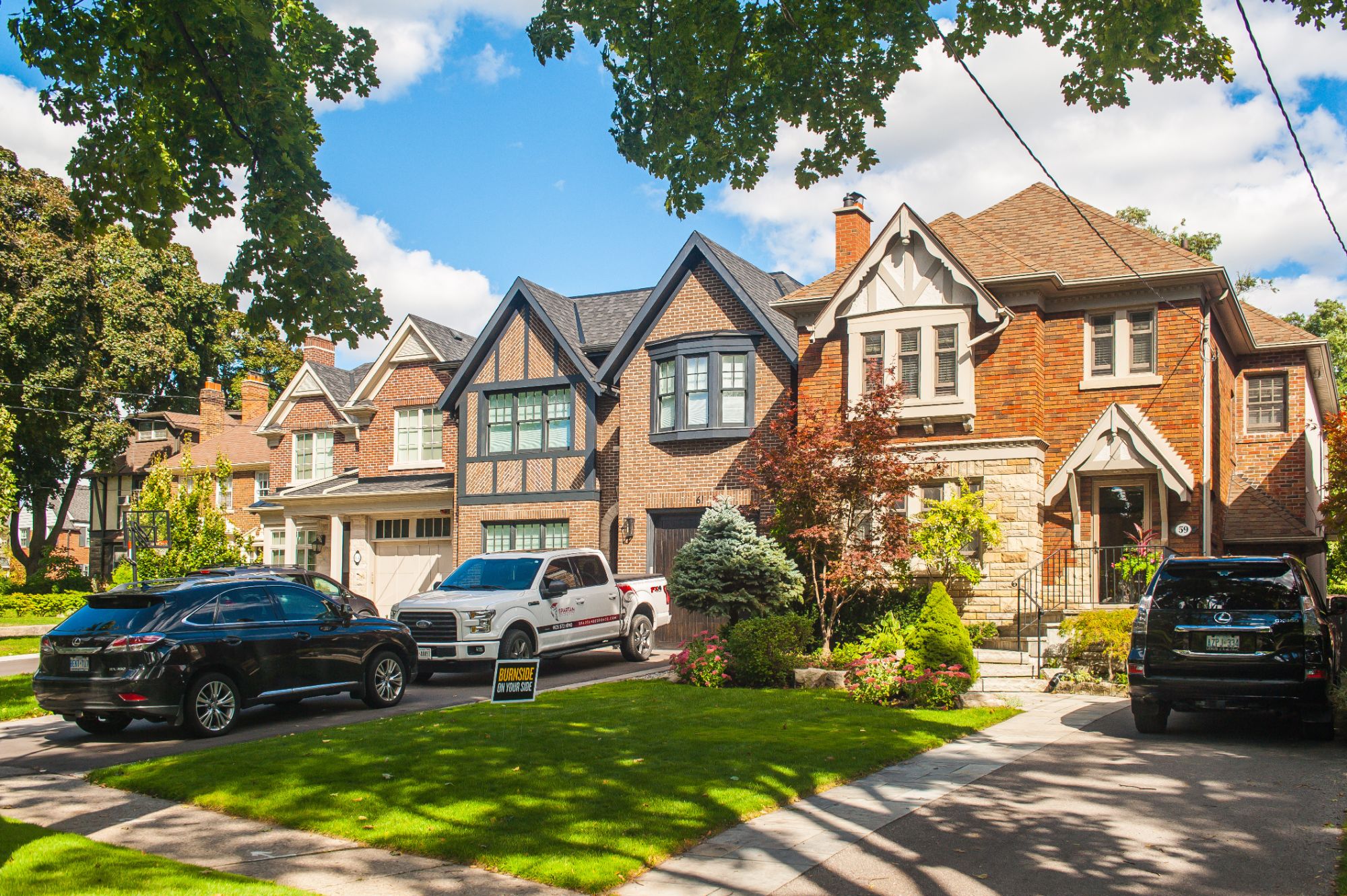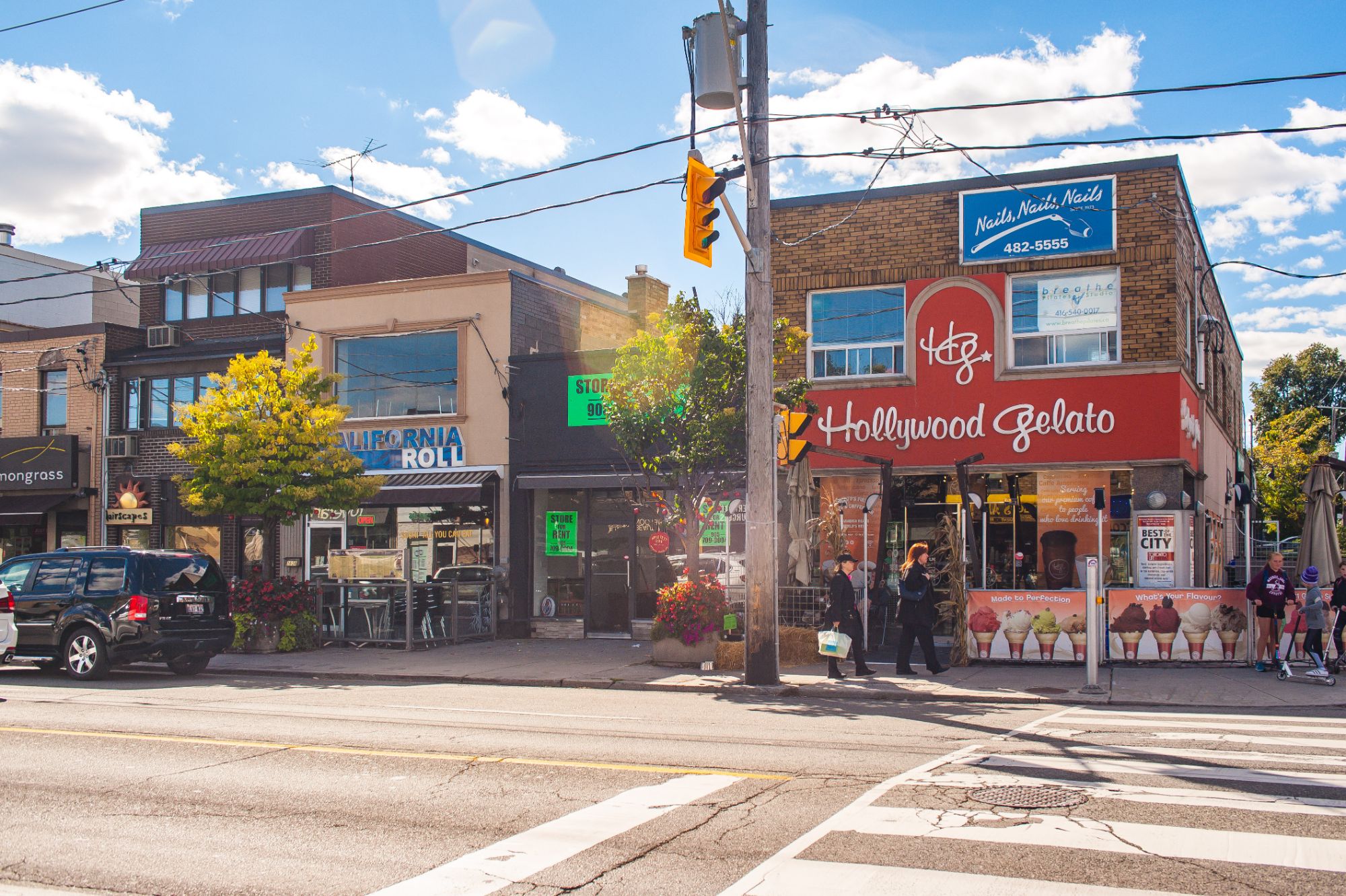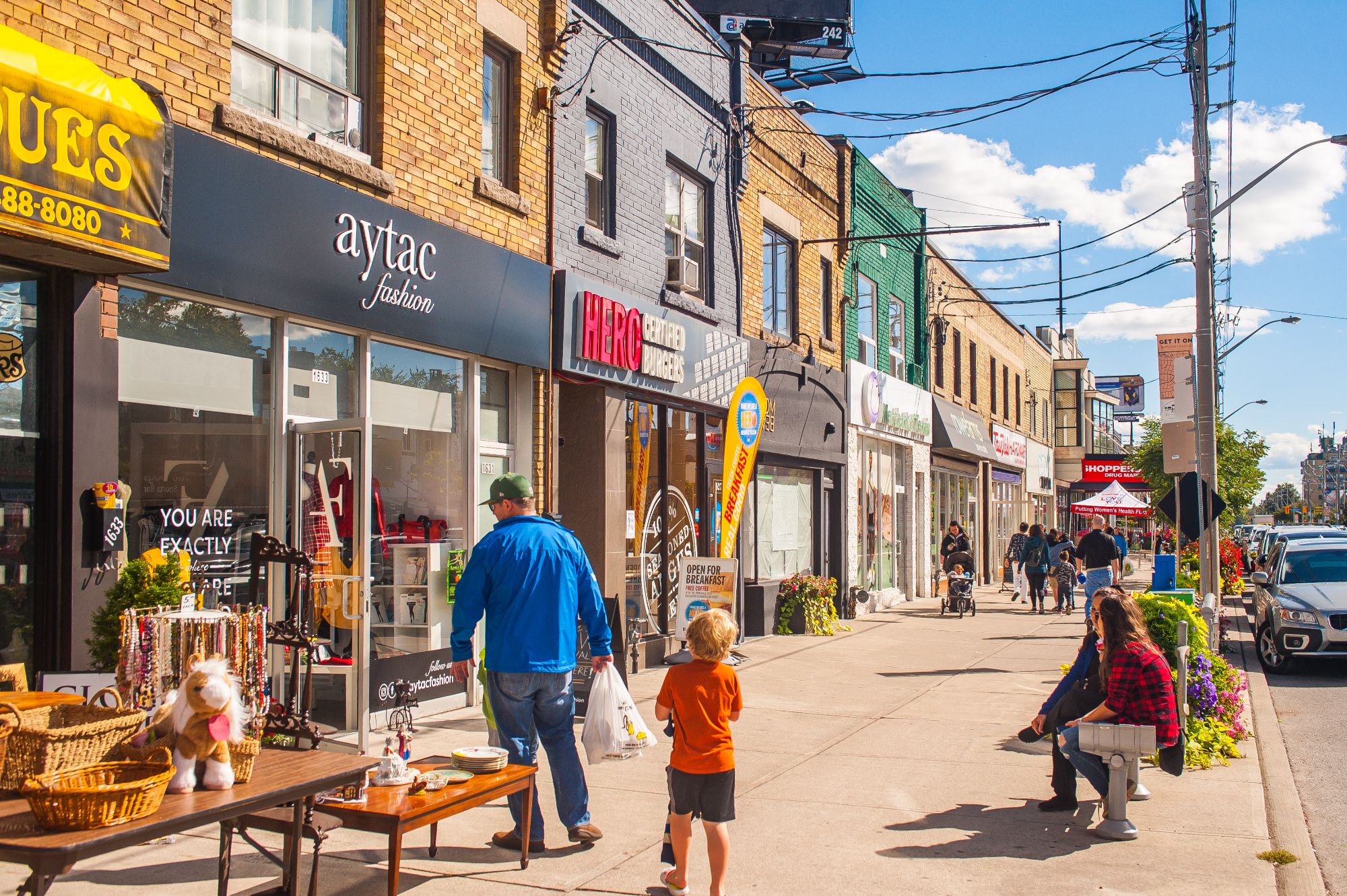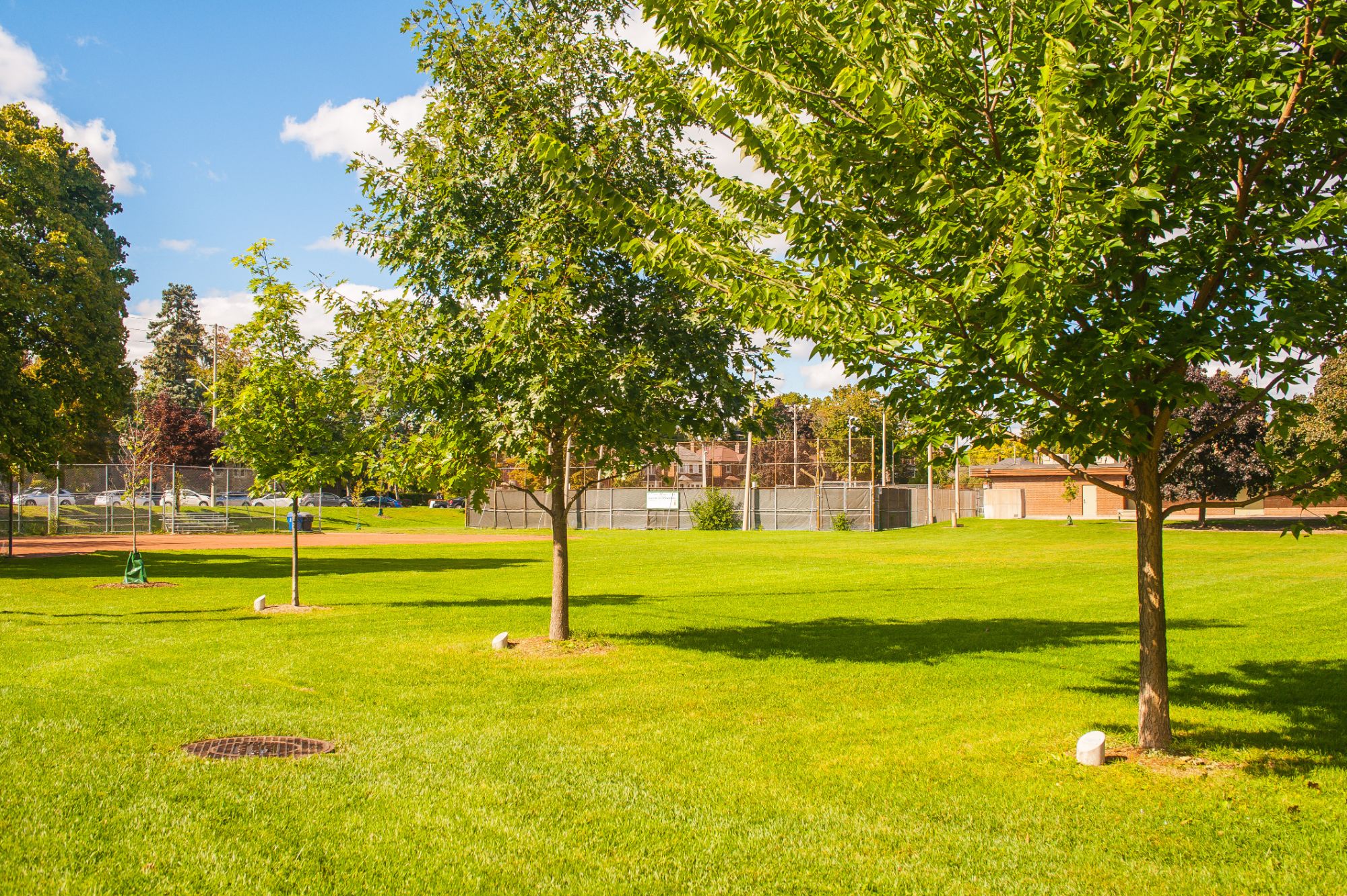 About

Leaside

A DESTINATION IN ITS OWN RIGHT

One of Toronto's most upscale neighbourhoods, Leaside balances its popularity with its family-friendly appeal. The result is a community that is both a peaceful retreat and a dynamic enclave.
Location: Leaside is located east of Davisville, in what was known as Toronto's Borough of East York. Eglinton Avenue runs through the upper part of the neighbourhood, while Laird Drive traverses the length of its heart.
Transportation: Bus routes run predominantly in Leaside. These can connect you to several subway stations, most notably St. Clair, Davisville, and Eglinton. Don Valley Parkway and Downtown Toronto are both easily accessed by way of the Bayview extension.
Who lives here: One of Toronto's most popular neighbourhoods, Leaside is a magnet for a diverse set of home buyers and investors. That said, the community is mostly composed of a portion of the city's upper-middle income families due to steep home values and fine educational opportunities available in the area.
Leaside real estate and houses for sale in Leaside
A part of Leaside's popularity is the wealth of real estate options found in the neighbourhood. Historic homes with traditional architectural styles and newly constructed properties can be found here.
Taking a closer look at Leaside's real estate market, housing options are further divided into single-family homes, semi-detached residences, bungalows, mid- century houses, luxury properties, freehold townhomes, and contemporary abodes. Leaside also has a beautiful collection of Tudor-style homes from the 1930s and 1940s.
Living in Leaside
Shopping: Bayview Avenue, one of Toronto's premier shopping destinations, is located in Leaside. The whole stretch, which runs along the west side of the neighbourhood, is lined with a wide variety of shops, specialty stores for kids and expectant moms. This reflects Leaside's demographic.
Dining: Over the years, Leaside has also evolved into a diner's paradise. The whole neighbourhood is littered with good finds, with everything from small pub plates to Nepalese dishes on offer.

Some of the best places to eat in Leaside include Local Leaside, Mt. Everest Restaurant on Eglinton, Amsterdam Barrel House, Olde Yorke Fish & Chips on Laird, and Rollian for a contemporary take on Japanese cuisine.

Parks and recreation: The abundance of green spaces in and around Leaside add to the neighbourhood's family-friendly atmosphere. Sandy Bruce Park, Trace Manes Park, Vanderhoof Skate Park, and Serena Gundy Park are all located within the community. Just outside Leaside, you will find Sherwood Park, Sunnybrook Park, the Lower Don Parklands, and E.T. Seton Park, Wilket Creek Park, and more. Avenues for outdoor recreation are easy to find in Leaside.
Schools: Leaside has some of the finest schools in Toronto, which include Rolph Road Elementary School, Northlea Elementary and Middle School, Bessborough Drive Elementary and Middle School, St. Anselm Catholic School, and Leaside High School.
Make Toronto your home: Explore Leaside real estate
Find houses for sale in Leaside today with Casey Ragan. Get in touch with Casey at 416.486.5588 or send an email to casey(at)remaxhallmark(dotted)com to schedule your real estate consultation.