There were 5,627 home sales reported through the Toronto Regional Real Estate Board in August 2022, representing a year-over-year dip of 34.2%, a lesser annual rate of decline compared to the previous four months. The August sales result also represented a month-over-month increase compared to July.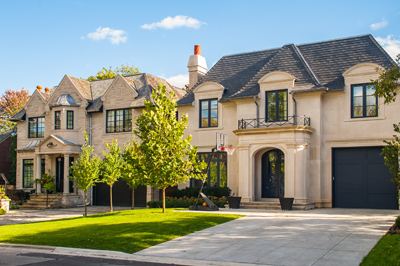 Sales represented a higher share of new listings compared to the previous three months. If this trend continues, it could indicate some support for selling prices in the months ahead. On a year-over-year basis, the MLS® Home Price Index (HPI) was up by 8.9% and the average selling price for all home types combined was up by 0.9% to $1,079,500. The average selling price was also up slightly month-over-month, while the HPI Composite was lower compared to July. Monthly growth in the average price versus a dip in the HPI Composite suggests a greater share of more expensive home types sold in August.
While higher borrowing costs have impacted home purchase decisions, existing homeowners nearing mortgage renewal are also facing higher costs. There is room for the federal government to provide for greater housing affordability for existing homeowners by removing the stress test when existing mortgages are switched to a new lender, allowing for greater competition in the mortgage market. Further, allowing for longer amortization periods on mortgage renewals would assist current homeowners in an inflationary environment where everyday costs have risen dramatically.
If you want to buy or sell a luxury home in Toronto, contact Casey Ragan at 416-486-5588 or by email at 

[email protected]
Casey Ragan
"Toronto's Luxury Real Estate Authority"