Your kitchen is the hub of your home. It's not just where you cook your meals, but it's often a place of gathering and entertaining. Kitchens serve not only to eat in but to spend time in with friends and family. But if your kitchen is looking a little tired, it might be time to give it a facelift.
You might be a homeowner looking to spruce up your kitchen for your own needs, or you might be a seller who wants to improve the look of your kitchen to attract more buyers. Whatever your situation may be, there are plenty of ways to boost the aesthetics of your kitchen while sticking to a modest budget.
1. Hang New Light Fixtures
While you could easily change up all the lights in your kitchen, you can still make a big difference and stick to a lower budget by focusing on just one light fixture. Whether it's a chandelier over your dining table or pendant lamps over your kitchen island, new light fixtures can really spruce up the look and feel of a kitchen. Not only that, but lights have a way of adding ambiance to any space, which you can tweak to your liking.
2. Replace the Faucet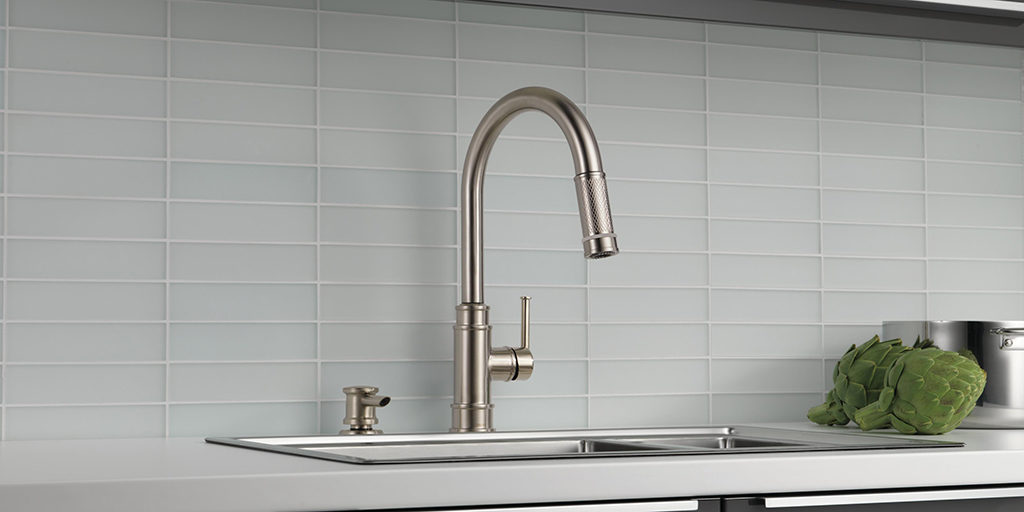 Don't underestimate the power of a sink and faucet in a kitchen. Homeowners spend a lot of time selecting the perfect faucet for their kitchens, not just for functionality, but also for looks. If your kitchen faucet is starting to look a little lacklustre, consider swapping it for a new one. For around $200, you can get yourself a decent faucet that can make a big difference in the look and feel of your kitchen space.
3. Reface the Kitchen Cabinet Doors
Completely changing the kitchen cabinets is a fantastic way to make a massive difference in a kitchen, but it's not always necessary. If your cabinets are in decent shape, sometimes all that might be needed is a new paint job. For much less money, you can paint the cabinet doors a completely new colour to make them look like they've been newly installed.
4. Paint the Backsplash
A change in colour of the backsplash can add plenty of visual interest in the kitchen. If your kitchen currently has little more than drywall on the wall above your kitchen sink, consider painting it in a completely different colour. Or else, consider taking things a step further and add a completely new material to the backsplash – such as peel-and-stick tiles – to change things up.
5. Paint an Accent Wall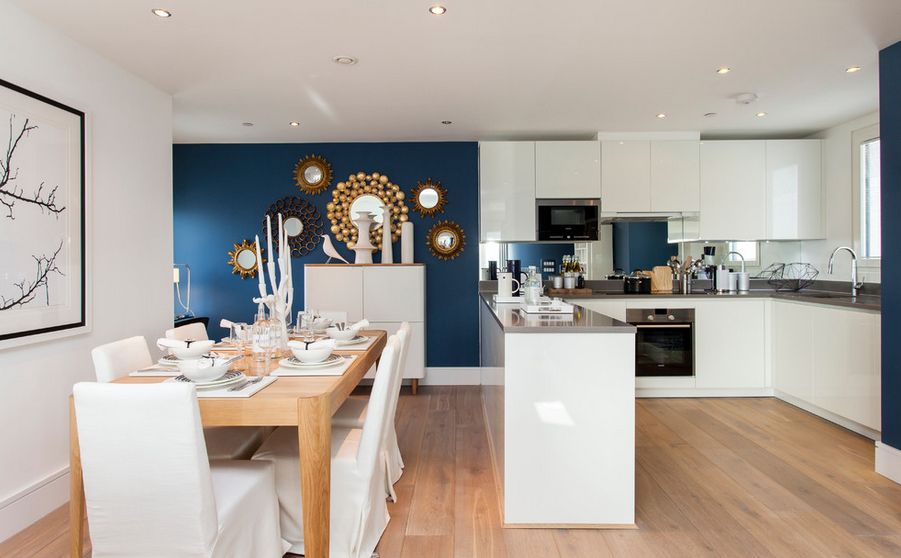 If you want to add a pop of colour to your kitchen but aren't too keen on splashing it all over your kitchen, an accent wall can be all that's needed to add some colour. It's a quick, easy, and affordable job to do. If you decide that the colour you chose to paint the accent wall no longer tickles your fancy in the future, it's very simple to repaint the wall a different shade.
6. Change the Hardware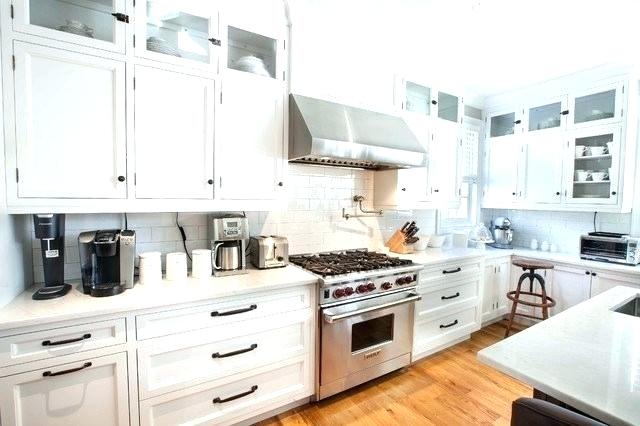 You might not think twice about the handles and knobs on your cabinet doors and drawers, but they play a big role in the overall aesthetics of your kitchen. If you're looking for a quick, simple, and relatively cheap way to update your kitchen, changing the hardware is a great place to start.
There are so many different styles, finishes, and colours available that you can really put a unique spin on your kitchen decor by simply swapping the old hardware for newer pieces.
7. Spruce Up the Decor
Your kitchen doesn't have to be limited to just fixtures to give it personality. Don't be afraid to play around with decor to breathe some life into your kitchen. Things such as table runners, wall art, pretty window treatments, and even area rugs can really make your kitchen stand out.
8. Replace the Countertops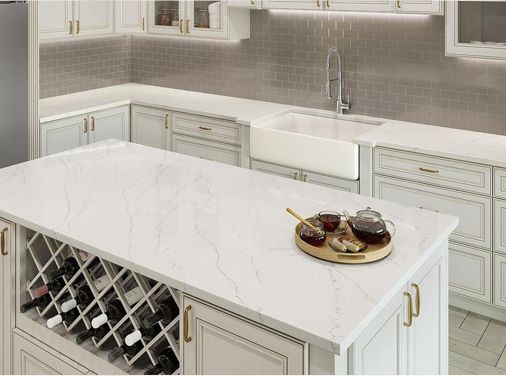 Changing the kitchen countertops might seem like an expensive endeavour, but it doesn't have to be. These days, you can get yourself a beautiful granite or quartz countertop for a relatively affordable price.
In previous years, natural stone countertops may have been reserved for the wealthy, but these days, the prices have really come down. Granite countertops are now financially attainable for the average household, so you might want to consider swapping your old kitchen countertops for something shiny and new for around $100 per square foot.
The Bottom Line
The kitchen is one of the most important spaces in a home. Whether you want to update your kitchen for your own personal enjoyment or want to spruce it up to appeal to buyers, there are several relatively affordable and easy things you can do to improve the look and feel of your kitchen without breaking the bank.
If you want to buy or sell a luxury home in Toronto, contact Casey Ragan at 416.486.5588 or by email at [email protected]
Casey Ragan
"Toronto's Luxury Real Estate Authority"