The Toronto real estate market did not take the summer off. The overall housing market often experiences a slowdown in July and August as families take vacations or households head to their cottages. As everyone can attest to, 2020 is not exactly the most conventional year. So, is it any surprise that Toronto continues to shatter real estate records?
According to the Toronto Regional Real Estate Board (TRREB), the average selling price increased to $951,404 in August, a 20.1% increase from the same time a year ago. TRREB reports 10,775 homes were sold, a 40.3% jump from the previous year. These are jaw-dropping, record-breaking numbers, considering that the country is still pulling itself out of a global pandemic.
Homebuyers and sellers are playing catch-up after months of sitting on the sidelines because of the COVID-19 public health crisis. So, this begs the question: what will be the dominant trends within the Toronto housing market as the year continues to unfold?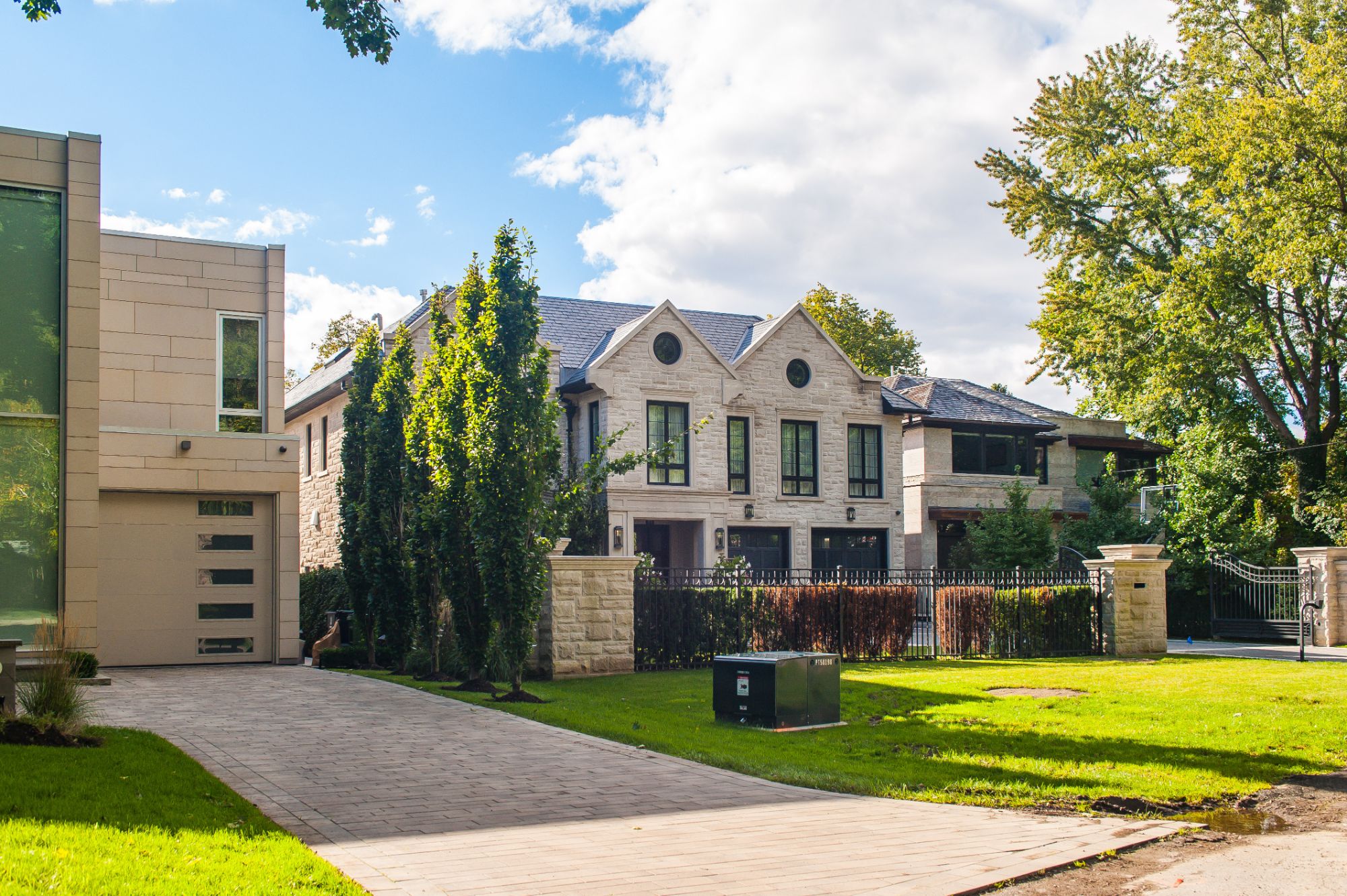 Top Trends in the Toronto Real Estate Market
#1 Stronger Buying Power
One of the most important factors for the entire real estate industry is borrowing. The Bank of Canada (BoC) slashed interest rates by 150 points to 0.25%. The central bank has signalled that it would keep rates at historical lows to support the economic recovery. This is good news for those already in a position to buy a home, since credit is cheap and borrowing less expensive.
The federal government and the major financial institutions have indicated that they are willing to do whatever it takes to prop up the nation's housing market, which may be good news for hopeful homebuyers who are re-gaining lost finances from earlier in the year when many businesses paused activity.
#2 A Tightening Market?
Is Toronto's housing market about to tighten? Industry experts are warning that signs are popping up that homes are being sold faster than new listings are hitting the market. The likely outcome could be an uptick in prices. This trend could also lead to competitive bidding wars, blind auctions and bully bids. After a brief reprieve in March and April, Toronto is once again a red-hot marketplace.
#3 Relief in the Rental Market
In recent months, the Toronto rental market has softened, giving renters a little bit of an advantage that many have hoped for over the past decade. Several factors are contributing to the decline in rental prices, including a greater supply of units, a potential spike in evictions, and a large number of condo units that shifted from short-term rentals to long-term options. Since rampant unemployment disproportionately affected young people in the first few months of the pandemic, many urban renters were forced to leave the city, isolating with their suburban-dwelling parents and families. This helped soften the demand for rental units, also contributing to the dip in rental rates.
Many neighbourhoods across the city are reporting rents falling as much as 14%.
#4 The New Normal
Toronto is now in stage three as part of the province's reopening process in the aftermath of the COVID-19 pandemic. This has allowed the city to a new normal. The real estate industry quickly adjusted to the changes at the height of the virus outbreak, leaning on digital tools and technology to buy and sell properties. The housing sector is certainly open for business, with many agents continuing to engage in virtual deals in order to facilitate real estate transactions moving forward.
Barring a second wave and business closures as a result, it is expected that more face-to-face contact will return eventually, but personal protective equipment and social distancing will be paramount. If you are getting ready to view a listing first-hand, be ready to wear a face mask and gloves.
#5 Immigration
During the coronavirus pandemic, Canadian immigration has been on the decline. The number of new permanent residents arriving in Canada plunged 44.2% in June, and only about 103,000 people have been admitted into the country year-to-date. Immigrants play a huge role in Toronto real estate, both home ownership and renting, so this downward trend could affect the real estate market.
According to all the key metrics, the Canadian economy is recovering. The gross domestic product is rebounding, unemployment is coming down, consumer spending is rising, and business confidence has been steadily rising since April. Toronto continues to be one of the most in-demand markets in the world, despite most of the country being undervalued. North America's fourth-largest city has everything you would want in an urban centre: excellent livability, a strong public transit system, an impeccable arts and culture scene, some of the world's top schools, and modest cost of living.
Every part of the country has been affected by the public health crisis in one way or another. When COVID-19 struck Toronto, many people were waiting for a steep crash, but the window of opportunity opened in March, and promptly closed after April. The city's booming real estate market is now back in full swing and is projected to maintain this momentum in the months ahead.
If you want to buy or sell a luxury home in Toronto, contact Casey Ragan at 416-486-5588 or by email at 

[email protected]
Casey Ragan
"Toronto's Luxury Real Estate Authority"