Toronto luxury real estate is highly coveted, but is only attainable by the lucky few who can afford such extravagance. Many high-end buyers are seeking out much more than just a home, they're seeking out the best of the best when it comes to features and amenities.
Purchasing such a grand piece of real estate is a daunting task and will take up a lot of time, effort, and money. However, for those who are willing to stick it out and find that beautiful oasis, the rewards are incredible! To ensure you get the most out of your home buying experience, read on to discover the top ten tips for buying a luxury home in Toronto!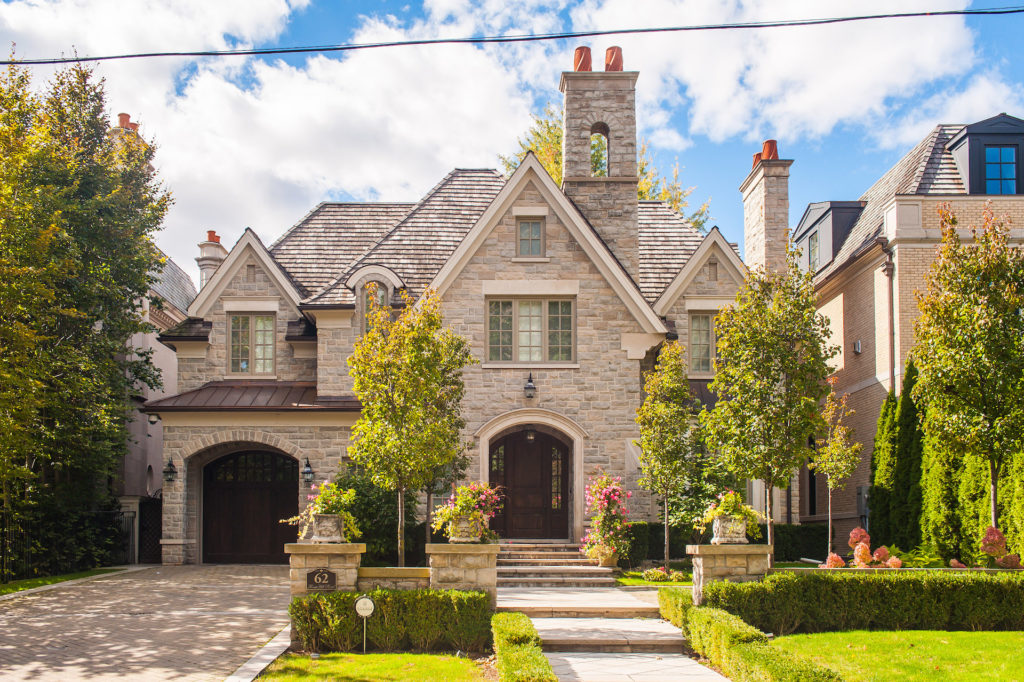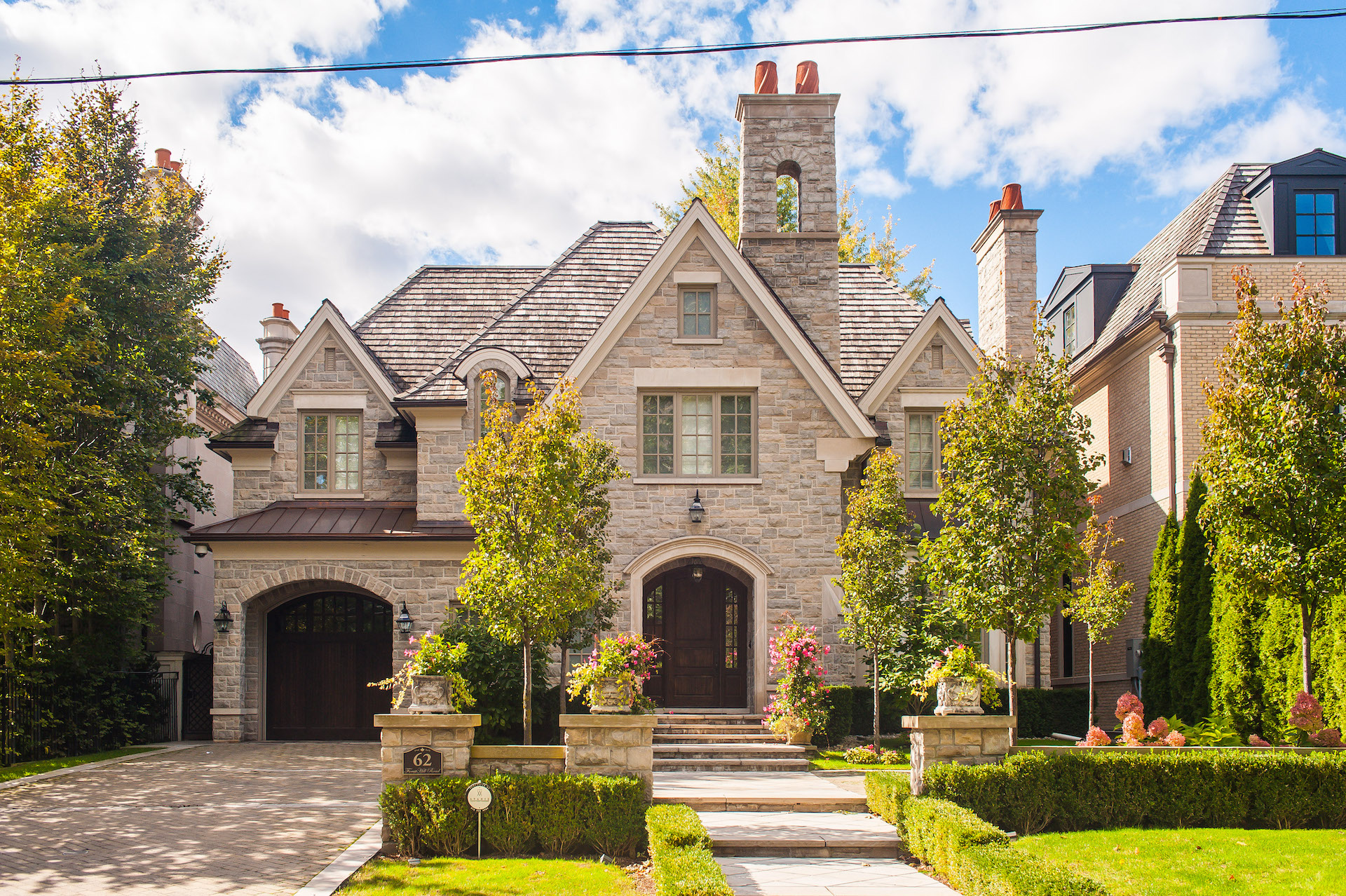 1. Understand what makes a luxury property.
Although Toronto luxury homes are valued within the top 10 percent of properties on the Toronto real estate market, Toronto high-end homes are so much more than just a large price tag. To get the full benefit of a Toronto luxury home, you should be looking for size, location, quality of construction, and unique architectural features.
Location, Location, Location: This is a saying that holds true for all forms of real estate. You can have the top-of-the-line house with state-of-the-art features, but if you're stuck between dozens of other homes, located near a landfill, or stuck beside a busy highway, the luxurious bubble can burst.
Higher Price Tag: There are several luxury neighbourhoods in Toronto that are the envy of all the other neighbourhoods. If an area is deemed to be the hotspot in Toronto, prices will skyrocket. Using top brand names for appliances and building materials also add up to a grand price tag.
Greater Square Footage: The size says it all. The more square footage a property has, the grander the home appears. Unique architectural designs also play a factor in the luxury scale. Typically, the larger a house, the more unique the layout, the more luxurious it is considered.
Prestige: Among many Toronto luxury home listings are properties that have been a historical staple, passed down from generation to generation. If celebrities have owned a home or a famous movie has been filmed on location, that prestige factor also gets driven up. The same goes for well-known architects; if their name is associated with a home, people will pay top dollar for the property.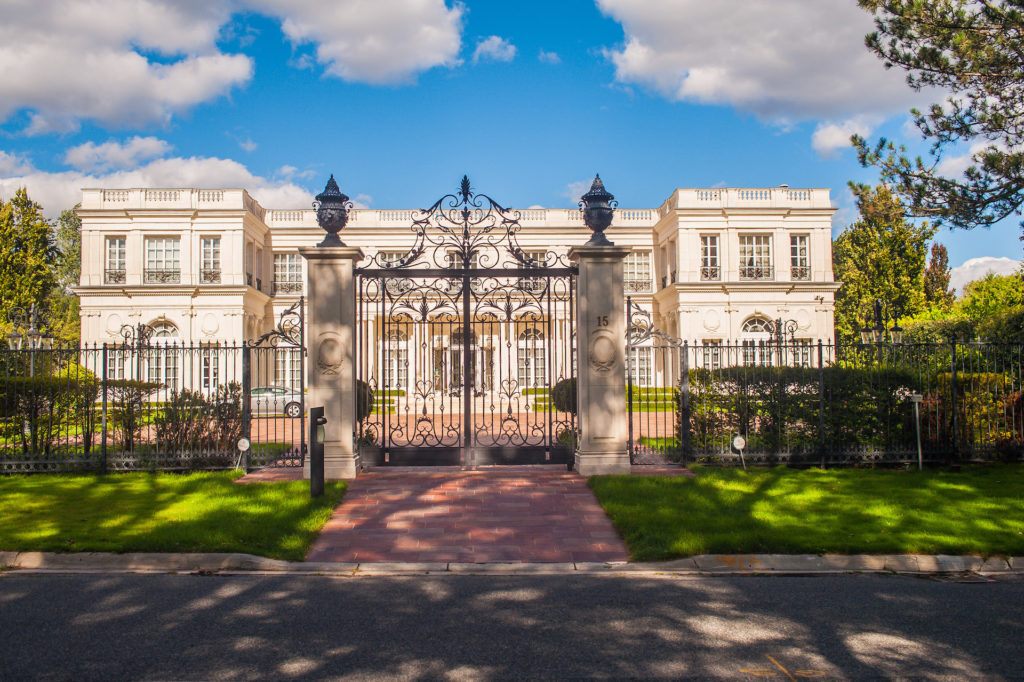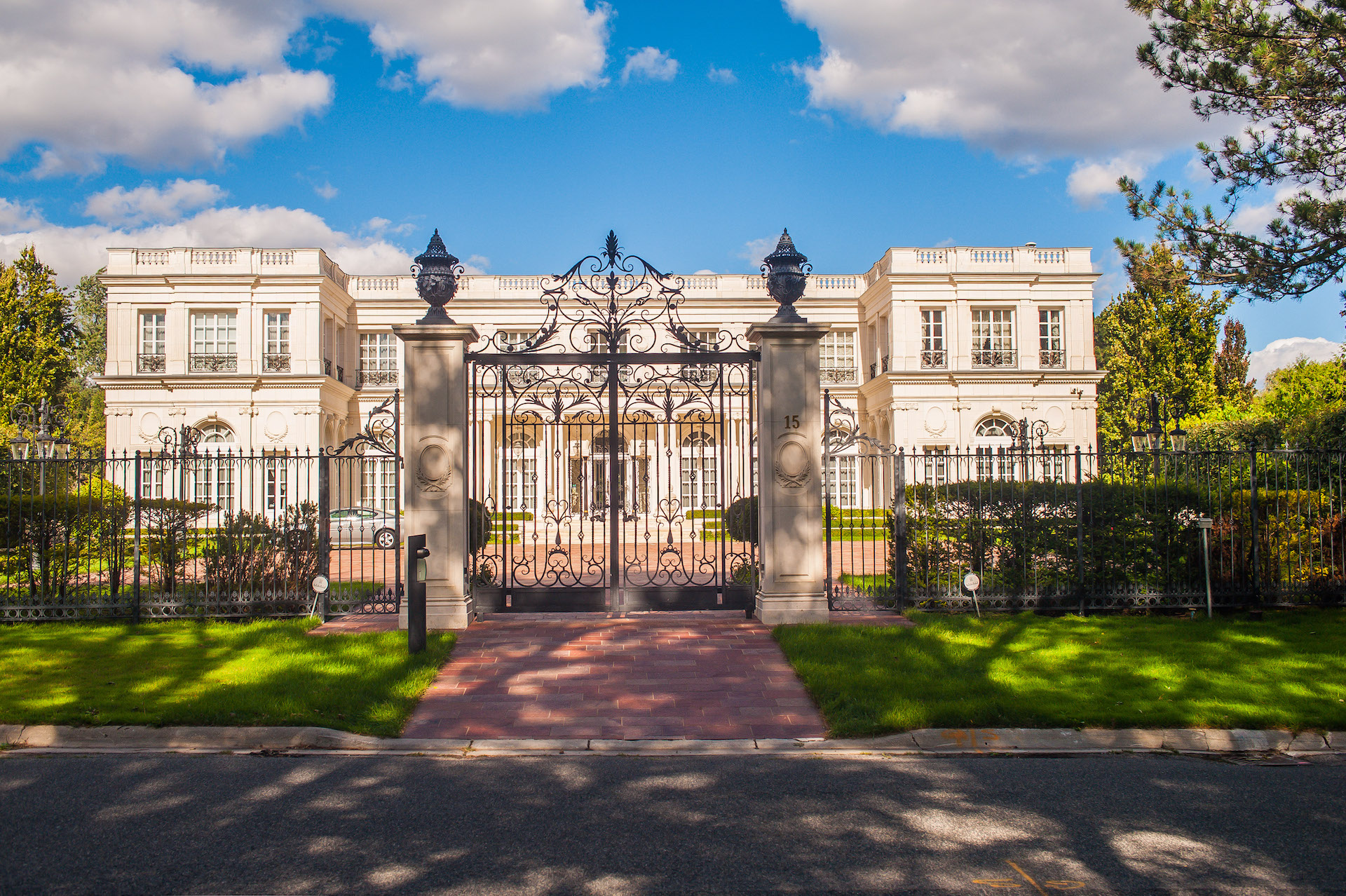 2. Know the various search options.
When it comes to traditional freehold residential real estate, potential homeowners will seek out listings online to find what they're looking for. High-end, luxury real estate can be a little more difficult to find as many luxury homes don't end up among the standard listings. Current owners of these properties tend to choose to sell privately and work exclusively with a respected Toronto luxury realtor that specializes in Toronto luxury real estate. To access these exclusive listings, you'll need to speak with Casey Ragan and use his many connections in the Toronto luxury real estate market.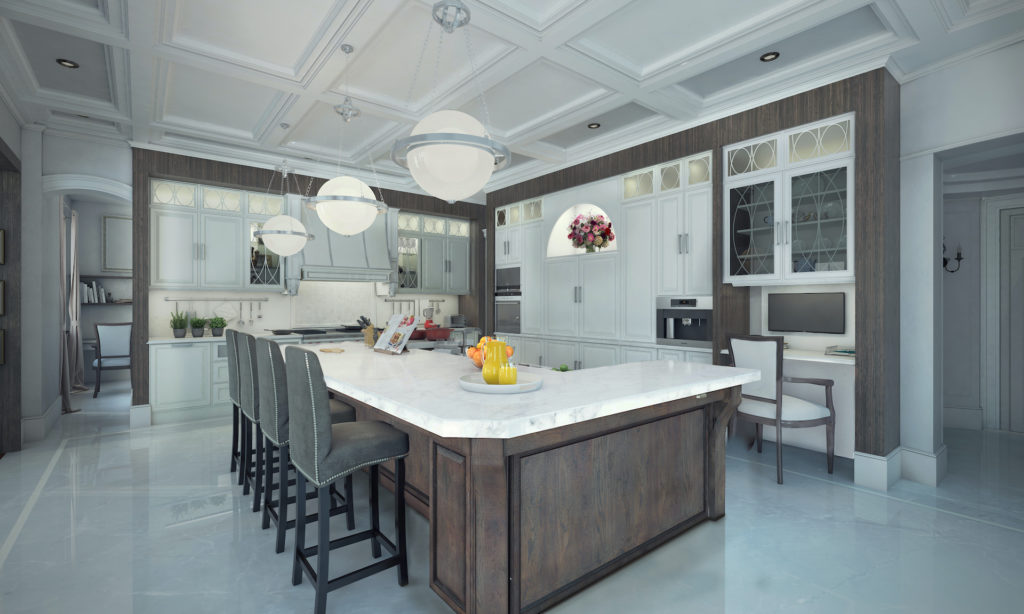 3. Hire the best of the best.
Finding the best Toronto luxury real estate agent is key to a smooth and successful luxury home buying experience. Luxury realtors who have dipped their toes into the Toronto luxury market tend to specialize in this form of real estate and network with other Toronto luxury high-end realtors, creating connections that they'll be able to share with you during your search for the perfect property.
An experienced Toronto luxury real estate agent will be able to advise you on which properties are offering the real deal and which are just trying to look the part. Casey Ragan will ensure that your experience is not only smooth, but enjoyable and be able to get you everything that you envision in a luxury property, and make your high-end dream come true.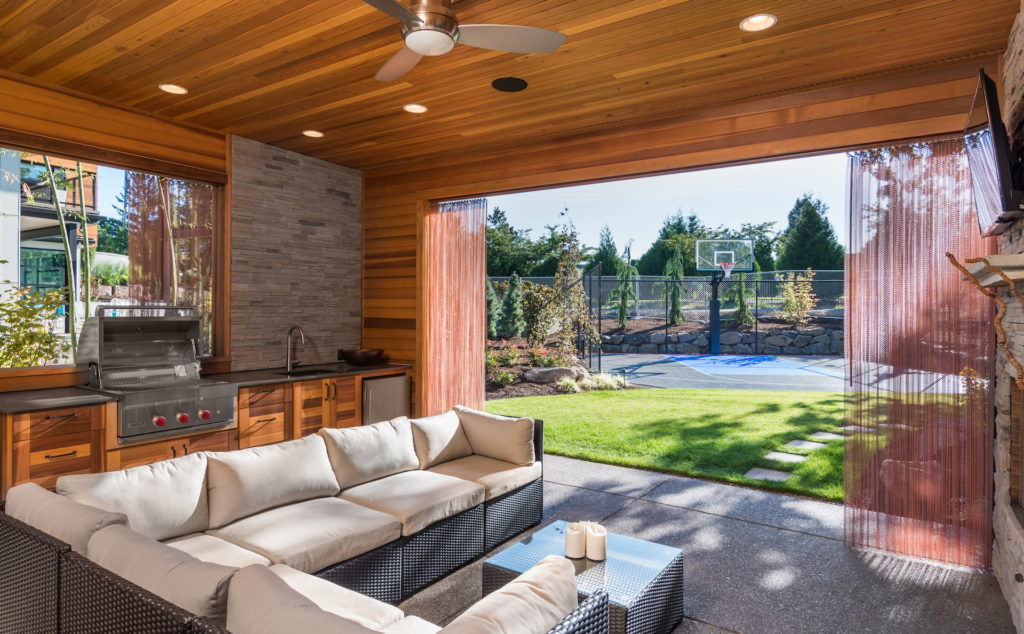 4. Keep in mind: looks can be deceiving.
Sellers will do all that they can to make their home look as exceptional as possible. This includes hiring professional photographers and interior designers to come and stage their home in order to present potential buyers with gorgeous photos hoping to tempt them into making the purchase. Real estate marketing companies know exactly how to use the space and lighting to make a room appear precisely how they want it to look, which can be misleading as to the actual size and flexibility of the room.
During a competitive sellers market, some buyers are jumping at the chance to buy a home without thoroughly inspecting the property. But photos can lie. A seemingly shiny, new appliance can be buffed up to appear in better condition than it actually is. On the other hand, it can be tricky to capture how spacious a room is in a picture, and when you see it in person, you may be surprised by how much space you'll need to fill. Always view a property in person, especially when it comes to luxury real estate. This will help you not only truly get a look at the home, but let you envision yourself living there.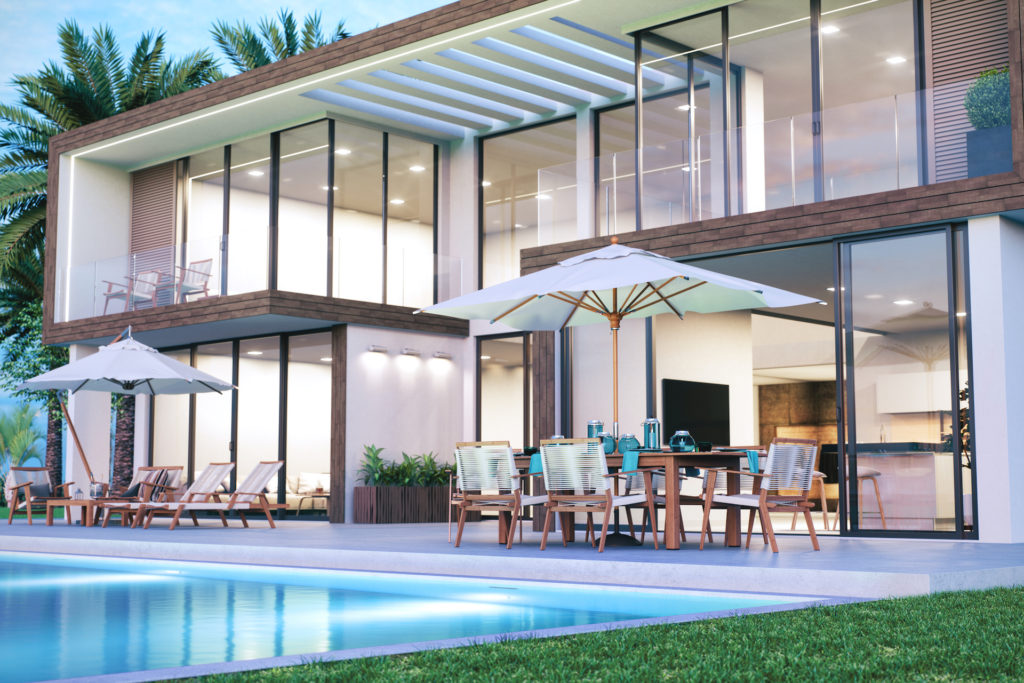 5. Get title insurance.
Before your deal closes, your real estate lawyer will search title on the property. This search will find any title issues with the property, that can be detrimental to the closing process.
Some unfamiliar terms that may come up during the title search include:
Liens: These can be placed on a property by a developer, tax authority, or a lender who has yet to be paid. Without title insurance, the previous owner's unpaid bills could be passed on to you as the new homeowner.
Easements: An easement is when someone else owns the right to use your property, even if you are the official owner. In some cases, utility companies have an easement if there are utility lines running through your backyard. This allows the company to have access to your property in order to work on those lines and could also prevent you from any landscaping or renovations you have in mind for your yard.
Encumbrances: Encumbrances include both liens and easements. They also include zoning by-laws, restrictions imposed by a homeowners association, and leaseholder rights.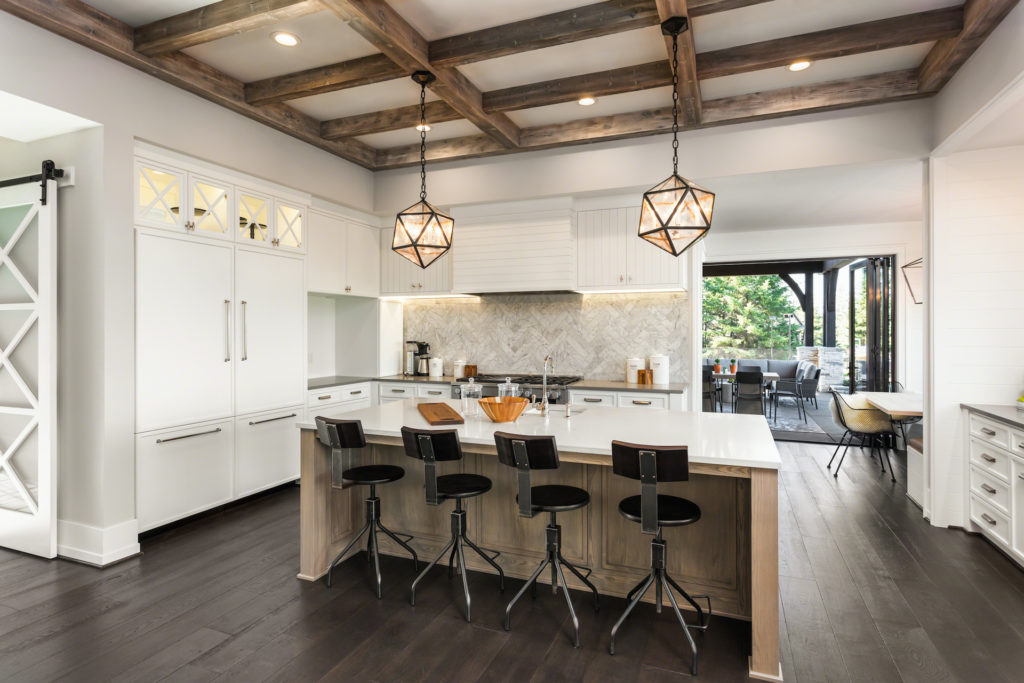 6. Consider the future.
With the ever expanding growth of the Toronto real estate market, new properties and developments are springing up all over Toronto. If you've found the perfect penthouse condo in a ritzy development within a trendy area, be aware of the possibility of changes to the surrounding buildings. Those luxury views that you paid extra for could be taken away when a new building pops up right beside yours. Ask your Toronto luxury realtor (Casey Ragan) about any other developments in the works in the area.
The same goes if you have big plans to renovate or rejuvenate your newly purchased Toronto luxury property, be sure you are aware of what you can and cannot take on. Particularly if you're considering a neighbourhood that falls under the rules and regulations of Toronto heritage homes. If you've purchased a beautiful lot of land in the hopes of building your dream home, be sure that the surrounding land hasn't been purchased by a big commercial developer.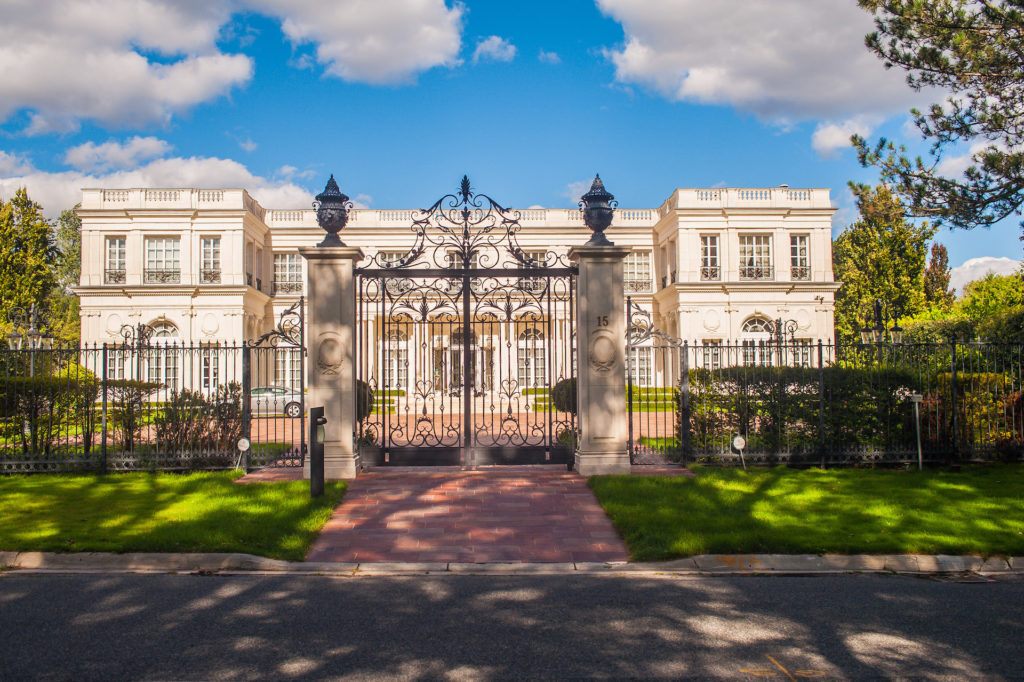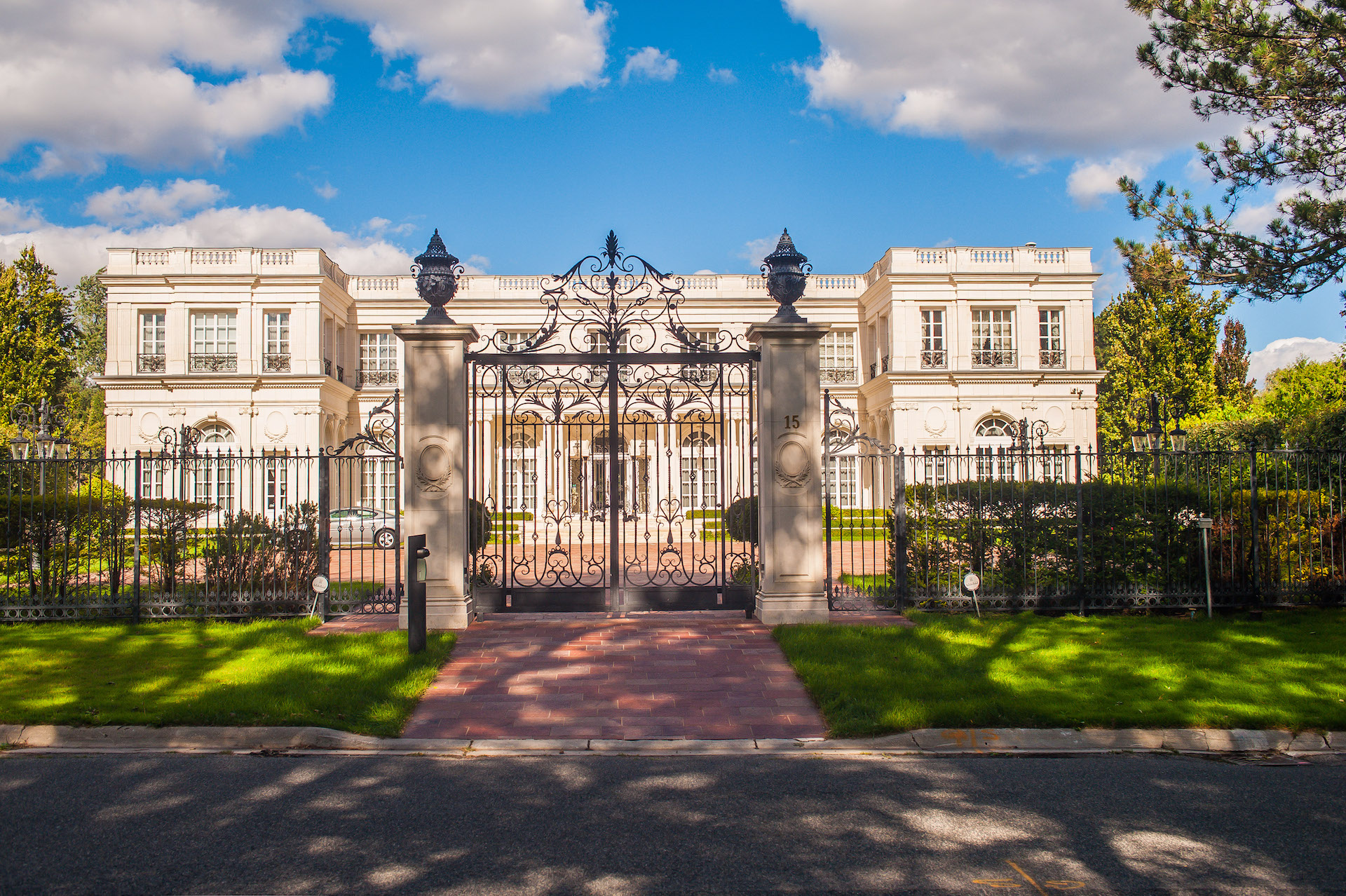 7. Patience is key.
Buying any form of real estate is a major decision. If you're planning on spending extra for a stunning Toronto luxury property, you're going to want to make sure you get exactly what you've paid for. Take your time, do plenty of research, decide which features take top priority on your checklist, and patiently wait for that incredible property that ticks all of your boxes; it'll be so worth it!
However, as patient as you can be, there are always possible circumstances when you're going to need to act fast. The Toronto luxury real estate market attracts a great deal of competitors, so if you've found a property that you absolutely love, pull that trigger! The benefit of purchasing a Toronto luxury property is that there will be less competition, as the average Toronto home-buyer can't afford such an extravagance, so you're less likely to have to rush through the decision to purchase.
8. Consider all of your options.
There are several options when it comes to purchasing a grand piece of real estate. Whether you're looking for an investment opportunity or simply seeking your ultimate dream home, look into every possible way to achieve your goals. Here are a few options to consider:
International Investment: Many luxury homeowners who are looking to purchase a vacation home take their dreams abroad. Having a permanent vacation spot comes with so many incredible benefits from stunning scenery to working around your own schedule, dropping everything at a whim with no hassle of reservations or bookings.
Mansion Flipping: Investors have been purchasing and flipping homes for years! This is an excellent option for Toronto luxury homeowners as well. Typically, these properties are harder to find among the listings as high-end homes are generally well taken care of. But if you can find that sweet fixer-upper and you have the funds to sink into the property, you could come out with something exceptional!
Luxury Condos: High-end Toronto condominiums and lofts are growing in popularity. They offer the best of luxury living combined with access to incredible amenities in the heart of the vibrant and trendy City of Toronto. They also come with added services that you won't find in a private residential home such as full-time doormen and security guards, onsite fitness centres, as well as pool and spa facilities.
If you're looking to generate an income off of your Toronto luxury property, high-end vacation homes are the way to go. Many investors choose to purchase grand cottages or trendy condo units to rent out to those seeking just a glimpse of the luxury lifestyle. When you choose this option, you have full access to the property whenever you want, or you can opt to rent out the space full time.
Custom Builds: To ensure you get absolute perfection, you have the option of building a brand new Toronto luxury home complete with all the features you desire most. Custom builds are the perfect way to ensure you're getting exactly what you envision in a luxury property. These properties tend to be a little more expensive than the other options, but if you're willing to shell out the cash, the rewards are absolutely indescribable!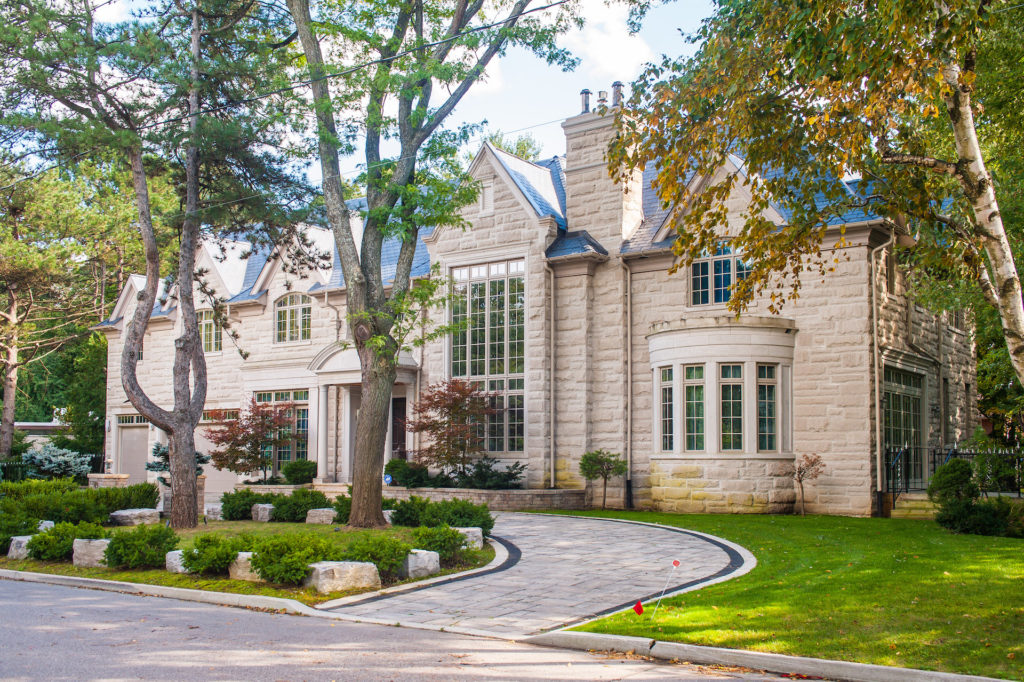 9. Research your potential neighbourhood.
When you make the decision to purchase a Toronto luxury property, you want to be sure that the area you're settling down in is completely perfect to suit your lifestyle. There are several fantastic neighbourhoods in Toronto, where you'll be able to find a wide variety of high-end properties in all shapes and sizes. From trendy condos and lofts, offering the ultimate urban experience, to luxury mansions. Take the time to figure out what you want, which features and amenities are important to you, and where you want to call home.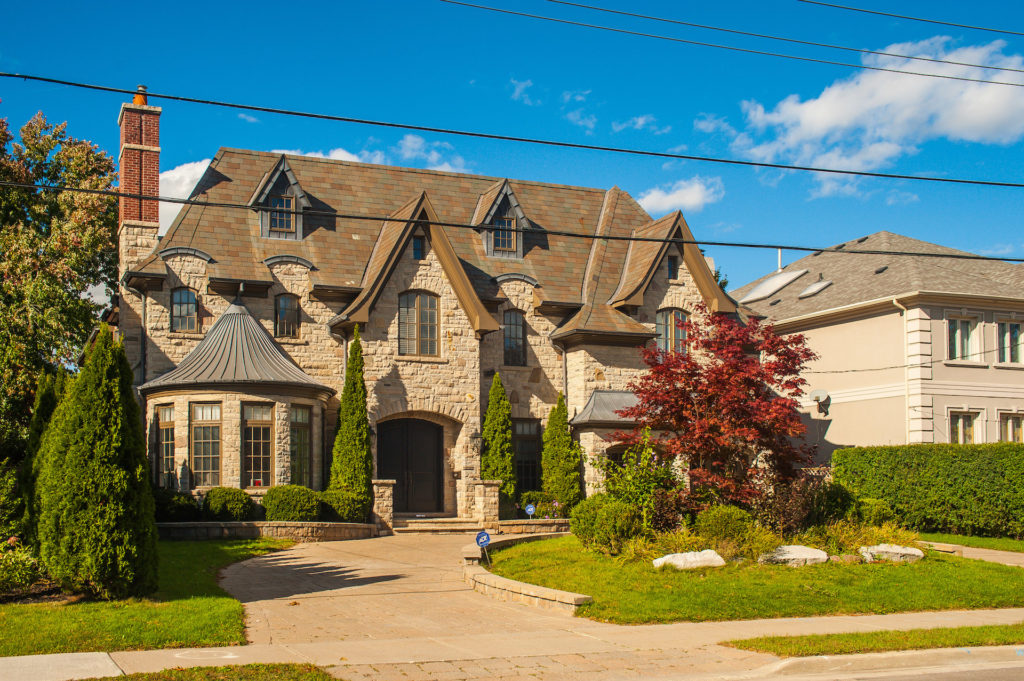 10. Don't underestimate negotiations.
Everyone loves to score a deal! Just because you can afford a grand, Toronto luxury property, doesn't mean you can't get away with negotiating. Toronto luxury real estate is identical to typical residential real estate in the way of negotiating. If there's work that needs to be done, or if you think the home is overpriced, you're completely entitled to submit an offer under the asking price.
When it comes to your dream home, you want to be completely satisfied with your purchase. Casey Ragan will negotiate the best possible price for your Toronto luxury home purchase.
Owning a gorgeous Toronto luxury property is the ultimate dream for many homeowners. Taking pride in your place of residence is incredibly easy when that residence is a fabulous high-end property. There's nothing better than bringing in friends and family to show off your spectacular home and having the space to host parties and events under your own roof. If you're considering jumping into the world of Toronto luxury, contact Casey Ragan for the best possible luxury home purchasing experience, and to help you achieve everything you've ever dreamed of!
If you want to buy or sell a luxury home in Toronto, contact Casey Ragan at 416-486-5588 or by email at

[email protected]
Casey Ragan
"Toronto's Luxury Real Estate Authority"