How do you stage luxury homes for sale in 2020? What's working and what's not?
It's very true that you only have one chance at a first impression…Sometimes if a home has been marketed for a very long time and it's all of a sudden switched up, it might almost backfire because people might think they're getting desperate. It might achieve a sale, but it might achieve a sale lower than if it had come out properly to begin with.
At minimum, a listing needs new paint before it's put on the market.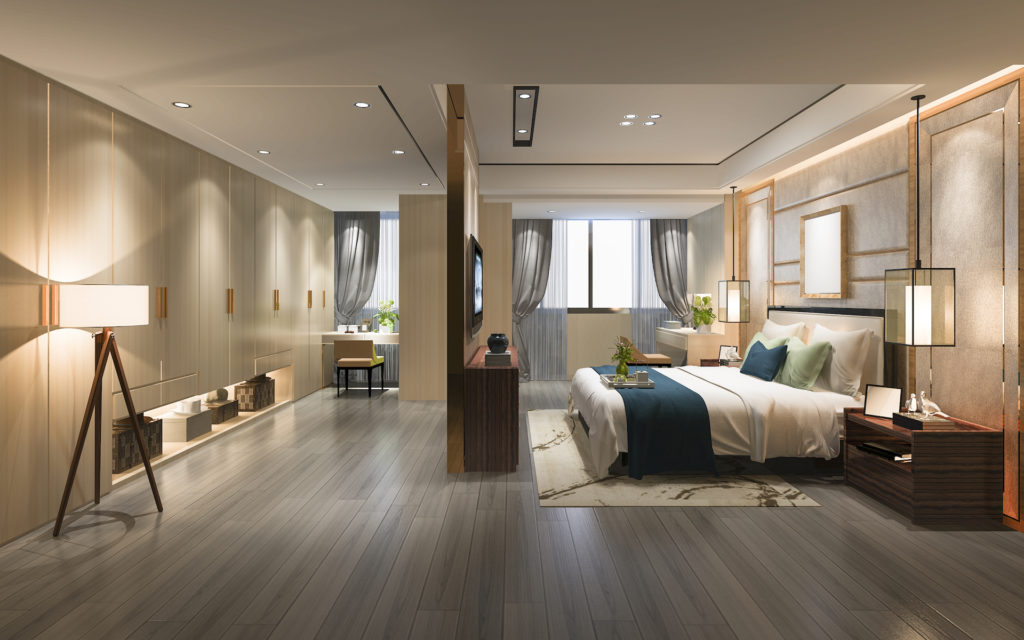 PEOPLE ARE GRAVITATING TOWARDS WARMER TONES… AND BLACK IS MAKING A COMEBACK
Possibly the most surprising one of Lori's staging tips is that the smooth, neutral look we've seen in staging and open houses for over a decade is making its way out. Cool greys are seeing less popularity while warmer tones are "in," and black statement pieces are making a comeback.
Greys have been in for ten or fifteen years it seems, and people are definitely now gravitating towards warmer tones. Really nice beiges are coming back — definitely not the caramels and the tans that were even before the greys — so definitely no yellow-toned beiges, but nice soothing and warm beiges.
Another secret weapon to add to your arsenal of luxury staging tips? Use black to draw the buyer's eye to the best features of the home.
Staging in the last few years has been very neutral — nothing very jarring or shocking — just very smooth. But we're seeing a resurgence back to black. Black is showing a strong place in staging. When everything is neutral and smooth, your eye has nowhere to rest.
But if you ground things with black pieces, like art that has a black frame, or a beautiful black marble island in a kitchen, those are things that really draw your eye. So if we can position some black elements in the space, we can literally draw the buyer's eye out to the selling feature.
In the luxury market, it's okay to take some risks. Luxury buyers are typically looking for something a bit more notable and memorable, so staging has a bit more creative leeway here than in the traditional market.
If you want to buy or sell a luxury home in Toronto, contact Casey Ragan at 416-486-5588 or by email at 

[email protected]
Casey Ragan
"Toronto's Luxury Real Estate Authority"