Toronto real estate prices are expected to continue rising this year after a strong 2020. Here, we break down the January 2021 data from the Toronto Regional Real Estate Board (TRREB), and highlight some key takeaways for homebuyers and sellers in Toronto.
January home sales were up 50% year-over-year. Demand for homes was already high last year, despite the pandemic. Buyer demand across all property types is expected to continue rising in 2021, with COVID-19 vaccinations finally underway, the gradual reopening of the economy, immigration expected to resume and interest rates holding at historic lows for the foreseeable future. TRREB forecasts a total of 105,000 home sales this year in Toronto. For context, 2020 saw a total of 95,000 transactions – the third-best year on record.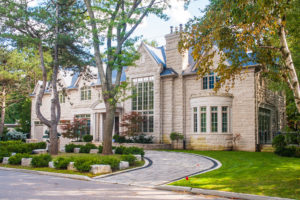 Average selling price in Toronto rose 15.5% to $967,885 in January. Low inventory and high demand are creating strong seller's market conditions, with multiple offer scenarios being a common occurrence. One listing in Mississauga recently received 88 offers. Homes are selling over asking, which is great for current owners looking to cash in on their home equity. Translation for homebuyers: pack your patience and go in with your best offer.
New listings were up slightly, but sales are still outpacing supply. Low housing inventory has been a persistent problem in Toronto. With no national housing strategy to add much-needed housing supply, the shortage and resulting price growth are expected to continue. Homebuyers in this market may have to change their search criteria to secure a property, potentially exploring different property types or looking further from Toronto. Location has become less of a focus for homebuyers in the wake of the pandemic due to the remote work trend, however as the economy reopens, urban areas could once again become a focus for homebuyers.
Condo and loft sales were up 85.5% in January. This renewed interest follows a lull in Toronto condo and loft market activity prompted by lockdown measures, the pause in immigration, new short-term rental restrictions and reduced demand from student renters. The Toronto condo and loft market is not currently as hot as the Toronto freehold market, due to a flood of listings last fall, but with sales back on the upswing, prices seem to be on the upward trajectory.
Average home price is likely to top $1 million and sales could reach 105,000 in 2021. This forecast comes as part of TRREB's 2021 outlook, which identifies supply as a continuing issue. The pandemic certainly resulted in an unprecedented year for real estate in 2020, but it hasn't put a damper on the overall demand. Looking ahead, a strengthening economy and renewed Toronto population growth following widespread vaccinations will support the continued demand for both ownership and rental housing. But over the long run, the supply of listings will remain an issue.
If you want to buy or sell a luxury home in Toronto, contact Casey Ragan at 416.486.5588 or by email at [email protected]
Casey Ragan
"Toronto's Luxury Real Estate Authority"