Record home sales in Toronto continued in February as buyers remained confident in their employment situations and took advantage of ultra-low borrowing costs. With multiple buyers continuing to compete for many available listings, double-digit annual price growth was the norm in Toronto.
The Toronto Real Estate Board reported 10,970 sales n February 2021 – a 52.5% increase compared to 7,193 sales reported in February 2020. The Toronto condo and loft segment led the way with a 64% sales increase compared to last year.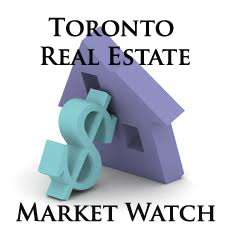 It's clear that the historic demand for housing experienced in the second half of last year has carried forward into the first quarter of this year with some similar themes, including the continued popularity of suburban low-rise properties. It's also evident that the supply of listings is not keeping up with demand, which could present an even larger problem once population growth picks up following widespread vaccinations later this year and into 2022.
The MLS® Home Price Index Composite Benchmark was up by 14.8% year-over-year in February 2021. Over the same period, the average selling price was up by 14.9% to $1,045,488. While market conditions were tight in Toronto in February, the detached, semi-detached and townhouse market segments in suburban areas were the drivers of average price growth, with annual rates of increase above 20% in all three cases.
In the absence of a marked uptick in inventory, the current relationship between demand and supply supports continued double-digit average home price growth this year. In addition, if we continue to see growth in Toronto condo and loft sales outstrip growth in new condo and loft listings in Toronto, renewed price growth in this market segment is a distinct possibility in the second half of the year.
If you want to buy or sell a luxury home in Toronto, contact Casey Ragan at 416.486.5588 or by email at [email protected]
Casey Ragan
"Toronto's Luxury Real Estate Authority"